Written By Werner Vermaak, 3 November 2021
An ambitious new digital narrative has begun picking up steam in recent months, building on the success of the non-fungible token (NFT) boom this year. What started with a few dozen digital artworks and a handful of clumsily designed games gave rise to the concept of the 'Metaverse', which quickly became a buzzword in the tech industry since early 2021. As time went on, the development of new gaming mechanics born out of the crypto industry and the advancement of VR/AR technologies led to the massive hype surrounding the metaverse.
Facebook, for one, has since rebranded as Meta, as Zuckerberg has been vocal about his vision for the future of the social media platform (and of course to redirect all the negative sentiments surrounding Facebook at the moment). The Meta announcement drew both compliments and criticism, the latter most notably from early metaverse innovators, who care concerned about Facebook's centralized nature and data-exploiting history.
Still Facebook isn't the only one getting ready to enter the metaverse. Other major players include Epic Games, Samsung, Google, Roblox, and many other tech companies.
So what exactly is the metaverse, why is it getting so much hype right now, and how does it tie into the crypto space?
What is the Metaverse?
The metaverse is a collectively envisioned concept for virtual environments interconnected with each other and powered by the convergence of cutting-edge technologies like blockchain, video games, AI, VR/AR, which enable people to engage in meaningful social interactions in digital spaces. As pointed out by Zuckerberg, the metaverse will replace today's social media platforms with a revolutionary interface that is more lifelike, leveraging virtual reality (VR) and augmented reality (AR) technologies.
The metaverse is also seen in gaming where users can traverse a virtual world, walk around through their in-game characters, and interact with other virtual citizens. The aim of the metaverse is to eventually mesh together all online worlds, allowing people to move between them as if they were a single entity. 
Lastly, the metaverse leverages blockchain technology to enable user ownership of digital items through NFTs and the creation of a truly digital economy thanks to DeFi.
How Does the Metaverse Work?
The metaverse can be construed as a sub-universe within our universe, which can be glimpsed through early-stage platforms like Decentraland, a blockchain-based digital world where users can own virtual lands and purchase other in-game assets with a native token called MANA. Technologies like these are powered by non-fungible tokens (NFT), which are unique cryptocurrency tokens that can be used to represent specific assets on a blockchain. All blockchain games including Axie Infinity, Cryptovoxels, The Sandbox, have NFT mechanisms embedded within their in-game items.
As of today, the early-stage metaverse predominantly lives between gaming and crypto, two technologies that when blended, become literal 'game-changers', bringing us closer to the futuristic vision. Gone are the days when profiteering is exclusive to game developers as the new breed of games now enables players to fully own their gaming assets and earn as they play.
What are Play-to-Earn (P2E) Games?
Play-to-Earn (P2E) games are early-stage metaverse platforms that add innovative economic models that allow players to earn a steady income for playing. These games are usually powered by a blockchain, offering rewards and incentives to users based on their platform activity or related in-game achievements. 
As users earn cryptocurrency based on their gaming activities, they can exchange them for fiat or other assets on exchanges.
Top 7 Hottest Play-to-Earn Games
Let's explore some of the hottest and most ground-breaking P2E games in the space today.
1. Axie Infinity
Axie Infinity is a metaverse game where players compete with each other by pitting their pets called "Axies" in battles. The game is patterned after the hit franchise Pokemon and follows an open-ended digital pet universe storyline that allows players to perform individual and community quests in order to earn more rewards.
Axie rewards players with Smooth Love Potion (SLP) tokens, which can be converted to cash or other tokens, or be used to breed Axies. Axie Infinity also has a native governance token called AXS, which warrants holders the opportunity to participate in the platform's voting functions that determine the direction of game development, including important protocol parameters.
2. Alien Worlds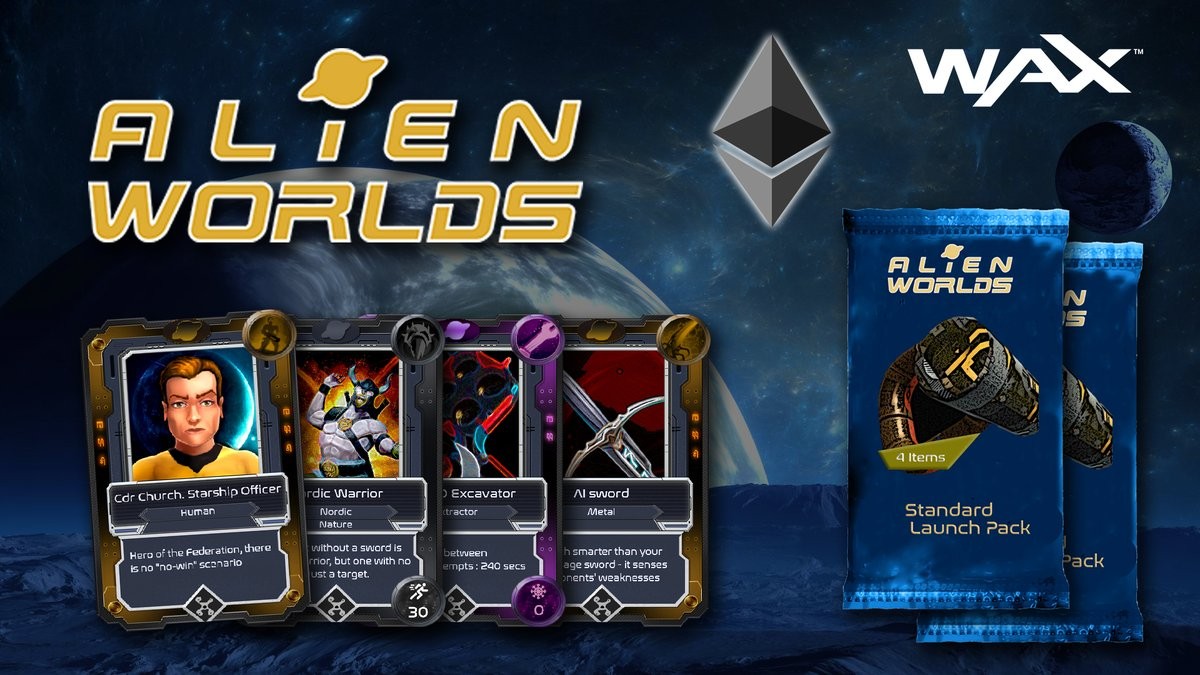 Alien Worlds is an NFT-powered game that consists of a metaverse of seven planets intended to recreate a digital version of the Earth with a different economy backed by its native Trilium (TLM) game tokens. NFTs allow users to own and trade any asset they can find in the virtual world. Players have leeway to purchase and assemble NFTs according to their strategy. They can either mine TLM, compete with other players, or simply complete in-game quests.
The game also has its own decentralized finance (DeFi) features where TLM players can stake their holdings to one or more planets in-game to become a planetary councilor.
3. Splinterlands
Splinterlands is a P2E digital collectible trading game where players win rewards by joining tournaments, ranked games, or performing in-game quests. The game's economy is backed by Dark Energy Crystals (DEC), a cryptocurrency that is rewarded to users whenever they win skill-based matches and PvP game modes, as well as fulfilling in-game achievements.
The players' cards are backed by NFTs, including all other items found in the game's universe including potions, lands, and even skins, which users can either buy, sell, or rent to others.
The game's governance token, Splintershards (SPS), enables players to take ownership of the game as holders have the privilege to vote on future developments, including game mechanics and other parameters.
4. Gods Unchained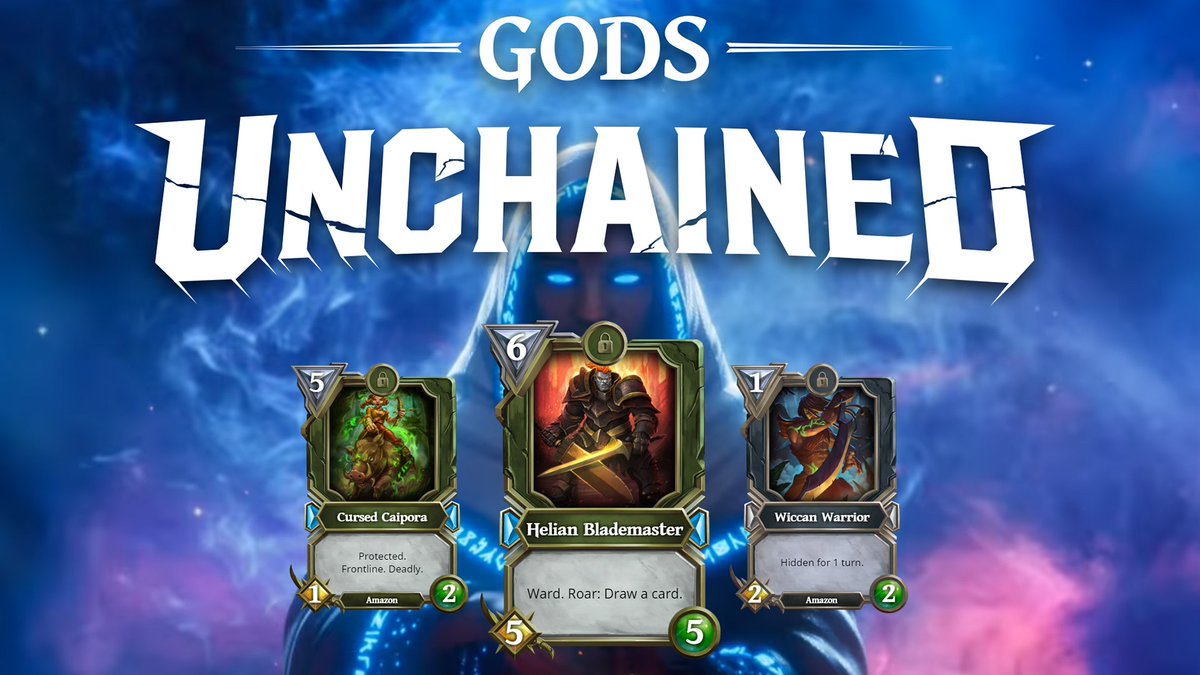 Gods Unchained is a collectible trading card game created by the former game director of Magic The Gathering: Arena. God's Unchained offers users the opportunity to collect, purchase, and trade their cards on different NFT marketplaces, as well as compete with other players in card duels. The game is free to play as new players are given a free collection of 70 cards sorted into decks when playing for the first time.
Gods Unchained features two modes. The solo mode allows players to compete against bots while the constructed mode lets them compete with other players. Winning games enable players to earn Flux, a tool that can be utilized to make common cards unique. Users can also freely combine cards to make higher-quality cards, which can then be sold to marketplaces.
As of October 2021, there have been a total of $17 million worth of cards exchanged in the game's marketplace.
DELIVERED EVERY WEEK
Subscribe to our Top Crypto News weekly newsletter
5. Farmers World
Farmers World is a blockchain-based farming game with game mechanics that closely resemble one of the hit games on Facebook, Farmville. The objective of the game is to enable players to cultivate their digital farms, take care of their plants, manage their own livestock, and conduct other farming-related activities. Players can also participate in PvP game modes by visiting other digital farms and competing with them to earn more in-game resources.
The players can also purchase farming equipment for better efficiency, as well as other in-game resources like virtual lands to build or expand their farms. Farmer's world is considered to be one of the fastest-growing NFT games in the space, with an 86,000% growth in user wallets within a month last August 31.
6. Plants vs Undead
Plant vs Undead (PvU) is a multiplayer tower defense with a storyline patterned after the widely successful Plants vs Zombies. Users can own unique NFT-backed digital plants and other in-game assets, which they can use to play against others or participate in quests.
Each user can cultivate unique plants or plant seeds to grow more. Plants and seeds can all be sold or bought within the platform's internal marketplace.
The game takes place in a world called "Planet Plants" where users are tasked to defend their "Mother Tree" from attackers through their zombie-fighting plants. Each plant has unique traits and abilities that impact how they fight the waves of undead that come to attack.
All players start the game with a mother tree and six plants, all of which are neither unique nor backed by NFTs. Players receive in-game tokens for each successful defense round, which they can spend to buy new seeds or exchange for other cryptocurrencies.
7. My Neighbor Alice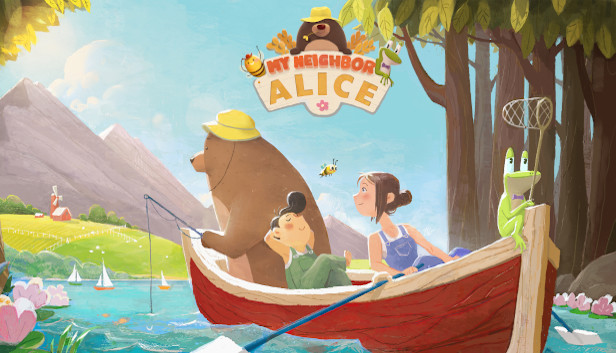 My Neighbor Alice is a multiplayer game that revolves around Alice in a virtual world similar to Animal Crossing, which allows users to own virtual islands, collect in-game items, and socialize with others. The game also has DeFi elements as users can earn rewards by farming on their lands, performing tasks that could help out "Alice", and other activities. These rewards come in the form of ALICE, an ERC-20 token, which can be spent on other in-game assets or converted into fiat and other cryptocurrencies.
The game's asset-backed NFTs consist of houses, plants, animals, lands, and virtually any other item in the game, which can be bought, grown, sold, or rented to other players.
Conclusion
The metaverse is an expansive and encompassing concept that could open up the real world to the infinite possibilities of the digital world. And blockchain gaming appears to create an exciting way to onboard new users as we build this collective digital universe. Despite the myriad of P2E games that already exist, more projects are still expected to launch in the future as even more innovative gaming models arise.
With that being said, history would dictate that many of these games are expected to die and fade into oblivion while the best ones will remain and grow to highs never seen in the gaming industry.