With A-list celebrities, major institutions, and governments all beginning to warm up to cryptocurrency, it's been "BEST YEAR EVER" for the crypto industry and clever investors in 2021, a year of incredible new highs (and predictable lows in terms of hacks, scams and regulations).
Let's take a look at some of the pivotal moments of the year that made it a great time to begin investing and becoming more involved in crypto and its advancements towards Web3.0, DeFi, and the Metaverse.
Every year is eventful in its own way, but 2021 was a year for surprises in crypto, as no one could have expected so many wildly popular ideas like NFTs, meme coins, and alternate blockchains to gain so much traction.
Below are what we believe to be some of the most crucial turning points from 2021 that made crypto and Defi so popular, and what will fuel the industry as it powers full speed into 2022.
But before we start, let's quickly recap the amazing year that Team CoolWallet had as well!
CoolWallet 's Bumper 2021 Year and Milestones
It's been a crypto crazy ride for the blockchain space in 2021, and things were no different at CoolWallet HQ this year. With Bitcoin soaring to all-time highs and DeFi and NFT innovation and adoption developing at a breakneck pace, driving Ethereum's mainstream appeal, we had our work cut out for us to remain relevant as this dynamic scene continued to evolve, redefine itself and reshape us in the process.
Our biggest achievement of the year was finally being able to deliver on a worthy successor to our groundbreaking CoolWallet S, which remains ever popular but is now considered to be our entry-level hardware wallet for users that seek simplicity and ease-of-use in cold storage.
CoolBitX unveiled the CoolWallet Pro, our new flagship model, to industry acclaim in May 2021.
It was soon enough snapped up by savvy investors, and we've since partnered with leading exchanges like Crypto.com and BitoPro for special edition co-branded cards.
The Pro caters for a more sophisticated and experienced crypto user who wants to:
Store more cryptocurrencies (such as Polkadot, Cosmos, Tron and more),
Collect and trade non-fungible tokens (NFTs)
Get the best from DeFi applications, such as staking, DEX marketplaces
Enjoy enhanced security (EAL6+ secure element)
CoolWallet Product and App Milestones for 2021
Here are some product highlights of the year.
We added coin support for:
Binance Smart Chain (BSC): BNB and BEP-20 tokens
Integrated 1inch to Marketplace
Tron: TRC-20 tokens (USDT, USDJ, SUN, JUST, WBTT)
New officially supported tokens:
Crypto.com (CRO token)
BCNT (ERC20)
ORE (BEP-20)
BNS (ERC-20), HP (BEP-20)
CHR (ERC-20), APENFT (TRC-20)
MAX, ACEX, HAKKA, WOO, BITO and CREAM (ERC-20)
NFT and DeFi Support:
CoolWallet Pro now boasts in-app support for the world's leading NFT marketplaces:
Rarible icon in Marketplace for NFT trading support.
OpenSea NFT trading support in Marketplace
Ethereum NFT Wallet in Marketplace to view NFT assets from OpenSea and Rarible.
10 Defining Crypto Moments of 2021
1) Elon Musk fuels first Bitcoin and meme coin rally
While January may seem like a long time ago, I don't think DOGE coin holders would agree, as those that held the coin that was then worth one-hundredth of a penny soon rode a rollercoaster all the way to a peak of .73 cents after Elon Musk tweeted that he owned the coin.
Many other copycats such as Shibu Inu, Safemoon, Floki, and Squid Game all attempted to create their own rally, and while some succeeded, their runs were only possible because Elon Musk, the wealthiest man in the world, decided to purchase DOGE coin and make his investment public.
Musk also seemed to ape into Bitcoin, with Tesla investing in BTC, which caused a surge in the value of BTC in February that culminated with a new ATH price on the day of the Coinbase IPO listing.
Soon enough the wheels came off though and we were in a short bear market territory after Musk (and Tesla) withdrew support for Bitcoin due to its energy consumption, causing many to curse at the self-monikered "Dogefather" for scuppering the bull market. One thing is sure though, neither Musk nor Tesla is done with crypto in any way. Expect him to move the needle again next year for crypto at the right time.
2) Beeple auctions an NFT for $69.34 million
No one could have expected NFTs (non-fungible tokens) to have become so popular, but now many crypto enthusiasts on Twitter are sporting their favorite metaverse identity, blockchain game characters, or simply an art piece as a profile picture for others to view.
Early in 2021, Beeple, known as Mike Winklemann, auctioned the first 5000 images taken from his "Everydays: The First 5000 Days" project, which were the first purely digital art pieces auctioned by Christie's. Minted on the Ethereum blockchain, some of the first images reached over $1 million, but a bidding war on a particular image led to a final bid of $69,346,250 for a single NFT, which was paid for using Ethereum.
Since the auction's conclusion, NFTs have become wildly popular and have been modified to act as not only digital art pieces but have taken on other utilities, such as invitations to social clubs, playable characters in blockchain video games, investment tools that yield dividends from DeFi protocols, and many more, depending on the project.
3) Coinbase becomes a publicly-traded company
In April, Coinbase became a publicly owned company, listing as COIN on the Nasdaq. Their IPO was announced just before revealing a record quarterly earnings report of $1.8 billion gross profits for Q1 2021, more than their entire 2020 earnings combined.
News of a large centralized exchange going public soon sparked a new rally that led to a new all-time high for Bitcoin as well as a $100 billion market cap at the time.
While Coinbase's valuation has settled at $57.7 billion with Bitcoin consolidating at around $50 thousand, Coinbase going public undeniable changed the narrative for investors looking to gain exposure to crypto space without having to directly buy and hold crypto.
4) China bans crypto mining for (greater) good
Before China officially banned crypto once again in September, the Chinese government had increasingly become more and more hostile to crypto-related activities in the country, such as vowing to curb crypto mining in the country and testing the launch of their own federally-controlled digital asset.
In June, China's central bank called for a halt on crypto trading and prohibited exchanges from allowing users to handle or manage their cryptocurrencies. As usual with China, small ripples are a sign of bigger things to come, so it was obvious to most that official regulations would soon follow.
For the third time, China officially banned crypto in September, creating a harsh penalty for any crypto-related activity such as trading, staking, or mining cryptocurrencies within the country.
This was done partly to clear the runway for the PRC's new digital yuan and DCEP currency for next year's Winter Olympics, but instead of halting the ascent of Bitcoin, it seemed to in fact accelerate it. The mass exodus of Chinese miners has created a boon of opportunity for other countries, most notably the United States, who now account for nearly 40% of Bitcoin's hash rate thanks to an influx of mining in areas like Texas, California and New York. China's ban has undoubtedly made Bitcoin more decentralized and therefore safer and appealing in the eyes of global investors.
Xie xie, comrade Xi!
5) The summer of NFT trading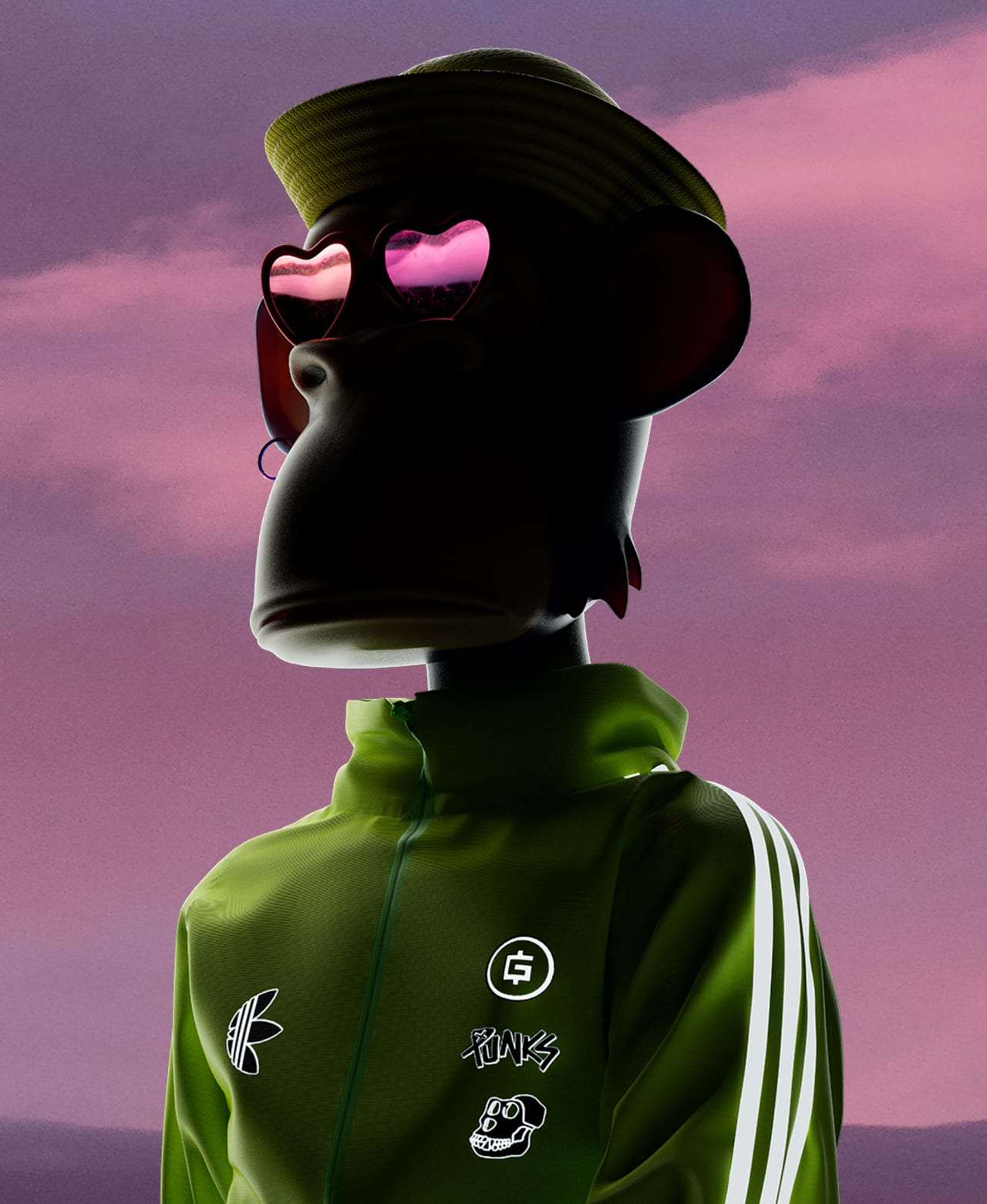 NFTs have been one of the hottest topics this year, and that's because it's all the mainstream could talk about this summer thanks to celebrities either publicly purchasing and flaunting their expensive NFT collections, or launching a collection themselves.
With many people questioning the legitimacy of the use-case for NFTs, and many other just dismissing them as tools for money laundering, it soon became a contested topic as to whether they were a net positive or negative to the reputation of the crypto industry.
By the end of summer, however, projects like Bored Apes Yacht Club (BAYC) and CryptoPunks created a large demand for virtual avatars to represent people or projects as Web3.0, the Metaverse, and other protocols become popular and successful. Especially BAYC with its mega collaborations with celebrities and big brands like Adidas is rewriting the playbook for NFT projects. The new GameFi era heralded in by Play-to-Earn (P2E) pioneer Axie Infinity is also going to make 2022 an absolutely insane year for crypto gaming and NFT in-game assets.
6) Layer 1 and 2 Networks blossom
Unfortunately, Ethereum's rise in popularity meant constantly-increasing gas fees, as the TPS (transactions per second) limit meant bidding against other users for whose transaction was processed first, constantly pricing out those who could not afford to pay large fees when moving funds, purchasing NFTs, or swapping ETH for other tokens.
The new generation of "Ethereum killers" like Binance Smart Chain (BSC), Polkadot, Solana, Luna, Avalanche and Cardano, which have taken turns to absolutely explode in value) as well as Ethereum layer-2 projects like Polygon (MATIC) and ZK roll-ups promise to take the scaling and mainstream adoption of crypto technology to a whole new level. It'll likely also foster a massive drive for interoperable cross-chain solutions in 2022.
7) Ethereum launches "deflationary" EIP-1559 (and postpones difficulty bomb)
While Ethereum has always been a bit unreasonable due to gas fees, it got a bit out of hand this year with such a large number of new users, all wanting to conduct transactions at the same time, clogging the network.
In August, the Ethereum network launched EIP-1559 to combat the gas fees, forking the network so that users can place a "bid" for gas, meaning their transaction will be completed once gas drops to the rate of the bid.
More uniquely, though, was the addition of a change in tokenomics. The hard fork burns a portion of the gas fee for transactions, which has burned over $5 billion worth of Ether since becoming deflationary.
Next year, the Ethereum network is expected to become fully proof-of-stake by merging with the Beacon Chain, further improving the network.
8) El Salvador adopts Bitcoin as legal tender
While no one would expect a major country like the United States to add crypto to its balance sheet, El Salvador officially adopted Bitcoin as a national currency to help its citizens conduct transactions.
President Nayib Bukele not only purchased Bitcoin with government funds, but has doubled and tripled down on the nation's crypto position on the dips, airdropped citizens $30 in Bitcoin, and used a volcano to power a Bitcoin mining operation.
It's very possible that other nations will purchase cryptocurrency in the future as their national currency's value to the US dollar fluctuates.
9) Goodbye Facebook and Square, hello Meta and Block
Skeptics pointed out that Meta's vision of the internet will likely not be decentralized like DeFi users are expecting, but the impact of such a large company contributing towards the Metaverse will cause others to follow, such as Adidas and Nike, who have both taken steps to embrace NFTs and the Metaverse.
Facebook, who rebranded the company as Meta, is the first FAANG company to make a major step towards the Metaverse. Meta also allocated $10 billion towards 10,000 new hires in the European Union to build their vision for the internet's future.
Meanwhile, Bitcoin maxi Jack Dorsey stepped down from his role as Twitter head honcho and rebranded his digital payments platform Square to Block. Will 2022 be the year that decentralized Jack finally squares off against evil old centralized Zuck?
Oh and in another goodbye, Tron founder Justin Sun stepped down as CEO to pursue a diplomatic role with the Grenada government.
10) Polkadot slot auctions herald in the parachain era
A long time in the making, Web 3.0 frontrunner chain Polkadot hosted its first crowdloan auction to decide which protocols would be added to the network first, as there are only 100 slots available.
The first five winners, Acala, Moonbeam, Parallel Finance, Astar, and Clover were onboarded on December 17th, and more slots will be auctioned off in the future in the same crowdloan fashion.
The Polkadot relay chain allows not only tokens but arbitrary data to be transferred across multiple blockchains, making it easy for a protocol on Ethereum or the Binance Smart Chain to communicate with networks on other blockchains.
The next six slots have already begun their own auction, and once concluded will be added to the network in early March next year.
Dishonorable mention: Bitcoin Future ETFs
While hopes were high that the SEC would finally approve a Bitcoin ETF (like good old neighbor Canada), unfortunately, this didn't come to pass. What we got instead were a disappointing few Bitcoin Futures ETFs. Thanks but no thanks. Wake us up when the real deal becomes a done deal.
What's Next for CoolWallet and Crypto in 2022?
2021 brought a lot of big headlines, big money, and big names to the crypto industry, but it had its fair share of curveballs. 2022 will most likely see more adoption from large corporations and new innovations for GameFi and the Metaverse, but just like 2021, will likely have its own fair share of shakeups. Some crypto holders may second guess their positions, but remember that an untraveled road has many obstacles.
Still, we simply can't wait for 2022, as new fields such as GameFi, SocialFi, Web 3.0 and the Metaverse are only getting started, promising a tangible use case for the next generation of cryptocurrencies.
We are keeping a close eye on these fields as well as the layer-1 networks on which they will live. As a hardware wallet pioneer that has always tried to walk the golden line between cold storage convenience and security, Team CoolWallet is trying to develop support as quickly as possible whilst retaining our superior security standards.
We listen closely to our community and have many exciting new features and surprises in store for 2022 (which we can't talk about too much just yet!). What we can say is that we're only getting started with the CoolWallet Pro, and that these innovations will trickle down to the CoolWallet S as well. Stay tuned and please give your feedback to us on our website to make your voice count! And remember, if we all HODL, WAGMI!
The comments and opinions in this article are the author's own and do not constitute any financial advice neither the official views of CoolWallet or CoolBitX.