Intro
As we begin 2022, there is palpable excitement in the air for what's next in store with the world of digital assets after a dramatic 2021 filled with skyrocketing NFTs, DeFi and Play2Earn projects. After several false starts in recent years, the new year is finally being billed as the breakout moment for Web 3.0 – the version of the Internet we've been waiting for since Ethereum co-founder Gavin Wood coined the term in 2014 to describe the decentralized and serverless webscape that will one day run on blockchain and peer-to-peer (P2P) technology. Considering the plethora of self-inflicted problems that the likes of Facebook and Twitter have caused both for themselves and their users, such as data privacy, censorship and the Great Social Media Outage of 2021, we're arriving at these crossroads for the Internet not a moment too soon.
With the key players finally beginning to emerge, it's a good time to take a look at some of the most important Web 3.0 projects set to really take off in 2022, each building out their own important corner of this new decentralized online paradigm: Helium, Deeper Network, Arweave, Polkadot, Ocean Protocol, and Theta Video API.
1. Helium- IoT meets Web 3.0
Under the current setup, the world of blockchain still runs on the fiberoptics of telecommunications companies like Verizon and Comcast. In order to reach full-on decentralization, it will be necessary for Web 3.0 to move the hardware into the decentralization space too.
Helium, which describes itself as "The People's Network," is enticing users to set up blockchain-friendly hotspots in exchange for mining Helium currency (HNT), incentivizing them to site connectivity in crowded locations where there is better mining – all done through the company's energy-efficient radio technology.
The Helium Network is designed to support the Internet of Things (IoT) and features strong developer tools and hardware that's ready out of the box. Designed for maximum scalability, the network is already live with over 400,000 hotspots and is running in over 1,000 cities in North America. Plans for 5G compatibility are in the works too.
2. Deeper Network: The hardware-powered, censorship-resistant VPN and ecosystem
As a privacy pioneer in the Web 3.0 space, Deeper Network has been rolling out various models of its Deeper Connect hardware range, which acts as a decentralized version of a VPN (DPN) in order to create a uniquely censorship-resistant and data private network for users, where they get rewarded for their participation in the form of $DPR tokens (ERC20, BEP20, Native).
The device combines enterprise-class cybersecurity with one-click access to a Web 3.0 ecosystem that already includes ad blocking, parental control and will soon include decentralized advertising, decentralized video content creation platform (D-Tube), decentralized content distribution network (D-CDN), decentralized file sharing & storage, DeFi applications, NFT marketplaces, decentralized e-commerce, and more. The Deeper Connect Pico model is currently being launched on Kickstarter, and has so far crowdsourced $2.1 million, far exceeding its initial $100k goal. 
Deeper has now become the first blockchain to meet the requirements of Helium to join its network, and the two technologies are pairing in groundbreaking ways. The company's Deeper Connect Mini, in addition to mining the Deeper native currency (DPR) through bandwidth sharing, will now be able to mine HNT through radio waves when hooked into Deeper Connect HNT Miners.
This is the first dual-crypto miner we have seen so far. At the moment, Deeper has over 55,000 nodes in over 150 countries. 
3. Arweave- Store your data forever on the PermaWeb
Community-owned and open-sourced, Arweave is a protocol that allows users to store data in perpetuity on a blockchain for a one-time fee. The protocol operates as an Uber for web storage, according to the developers, matching up users who have something to save with other users who have hard drive space to spare. Arweave's sustainable endowment is intended to ensure the data will always be there.
On top of the Arweave protocol sits the permaweb, which is a set of modular and interchangeable protocols, powered by mining of native AR tokens. It stores data, hosts applications, and handles smart contracts – all easily compatible with web browsers.
Arweave will compete with other decentralized storage blockchains in Web 3.0 like Filecoin (FIL) to collectively go up against centralized, cloud-storage behemoths like Amazon Web Services (AWS).
4. Polkadot – The interoperable eco-system of blockchains
Perhaps the most exciting blockchain specific to Web 3.0, Polkadot (DOT) aims to be a bridge between blockchains. It offers interoperability functions that allow it to communicate and share any type of data with other chains. In addition to the scalability and security that is fast becoming standard to Web 3.0, its Substrate framework and the concept of interoperable parachains is promising to solve a lot of headaches experienced by other layer-1 networks that are struggling with rapid growth
Arriving with Polkadot and its "canary network" Kusama, parachains are customizable sub-blockchains that are project-specific and loop back into the main chain, which is known as the Relay Chain. Parachains are supposed to increase efficiency, make the network more scalable, and keep certain data off the Relay Chain, while they can also support native tokens.
Since the launch in November of its first parachain auctions to the activation of the first 5 winners on December 18,, the heat around Polkadot has continued to generate, even though its native asset $DOT has been flying largely under the radar price-wise in 2021. Expect big things in 2022 from creator Mr. Gavin Wood and company, as they continue to select and add their 100 parachain auction winners.
5. Ocean Protocol – unlocking the value of Web 3 data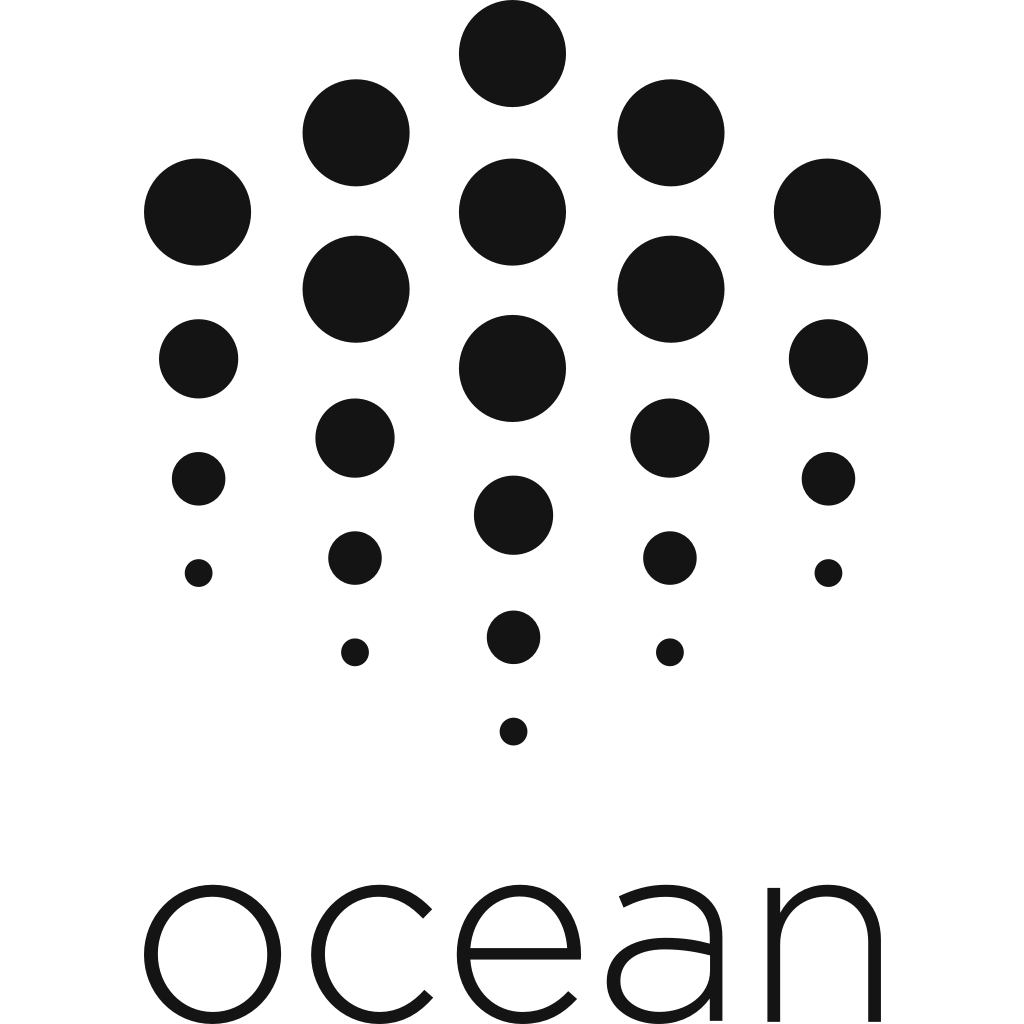 Ocean Protocol (OCEAN) develops tools for Web 3.0 applications and specializes in unlocking data for artificial intelligence (AI). Many data marketplaces link in to provide "last mile" services, with data owners controlling their own datasets rather than any single marketplace. The protocol uses blockchain and provides an array of licensing arrangements for the metadata it stores and trafficks in.
With an emphasis on transparency and scalability, Ocean Protocol is hoping to bring decentralization to data sharing. The Ocean Market app allows for the secure publishing and discovery of data, while Ocean Libraries can be used to develop marketplaces and wallets.
Boasting fast growth, its own stablecoin in the works, and a history of strong growth, there is a lot of promise here for 2022, especially for its $OCEAN token (ERC20).
6. Theta – Streaming video for Web 3
Theta Labs' new decentralized video solution is a leading contender for the best way to stream video on Web 3.0. With the Theta Video API, people can upload their clips and then get links they can attach to their sites. The user-friendly process is completely decentralized, relying entirely on peer-to-peer activity through the Theta Network. This is not embedded video tied to some centralized platform – it's fully on-chain.
The API is powered by Theta's TFUEL token and does not require any other platforms to encode, deliver, or playback the content. With its decentralized solution, the company is angling to give individuals and small-to-medium-sized businesses a fair shake in the market, helping them to avoid linking back to the likes of YouTube or Vimeo.
Conclusion
The era of Web 3.0 is fast approaching, and the sheer breadth of new technologies being rolled out to reproduce and improve the troubled Web 2.0 experience in a decentralized environment should shock anyone who has not been paying close attention to the creeping developments in this space.
While the overwhelming majority of the world's population continues to sleepwalk through the end stages of the old internet, it's time to start paying attention to where this is going and how to position yourself to get a headstart.
Disclaimer: This article reflects the opinions of the author and not that of CoolBitX or CoolWallet. All information in this article is for entertainment and educational purposes only and shouldn't be construed as financial advice of any kind. Cryptocurrencies are highly volatile in price and can lead to financial losses.